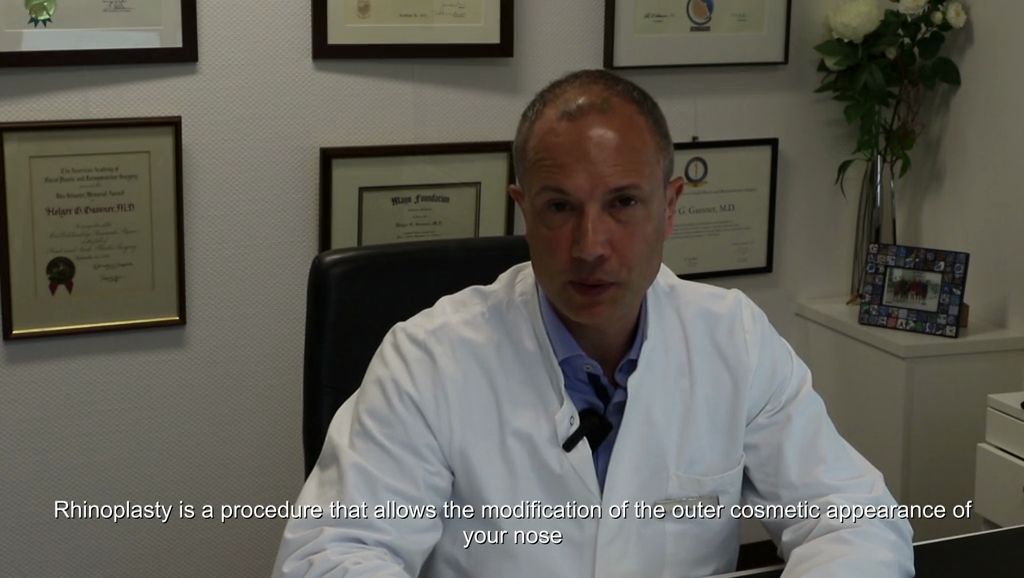 A harmonious nasal shape is of particular importance for an attractive appearance of your face. For your nose to look pleasing, it is important that its various segments are in balanced harmony with each other. The various parts of the nose include the nasal dorsum, the sidewalls, the nasal tip, and the columella. A nose is perceived as beautiful, when it looks natural and does not distract attention from the remainder of the face. Beside its appearance, the nose also serves important functions like breathing. The ability to breathe freely through your nose reduces your stress level, allows for sound sleep and improves your immune system. The warming and humidifying function of the nose is also of great importance for your well-being. Moreover, your nose should feel naturally soft to touch.
Rhinoplasty requires great skill, artistry, and experience to consistently achieve favorable results. Dr. Gassner feels that is equally important to create a beautiful looking and naturally feeling external nose as it is important to improve and preserve the important functions of the nose: breathing, warming and humidifying the air.
Changes of nasal shape that can be corrected with rhinoplasty surgery include: a dorsal hump, a crooked nose, a wide tip and dorsum, a long or short nose, a hanging nasal tip and asymmetries of the nose.